Today I want to tell you how marketing, branding, and creative companies can increase their average check with the help of 3D visualizations and animations.

Here I will also describe 3 real cases for such companies so that we talk more objectively.

But first, let's talk about how partner companies can increase their average check using 3D?

When you are selling a website or catalog, there is a chance to upsell something else. And the most obvious is the content. For example, copywriting or blogging. Or 3D, as we speak about it today. 3D visualizations, for example, are a specific way to increase your average check, as well as increase the conversion to an application for a client.

Accordingly, the client receives additional benefit from working with you, and you, with the right sale, also increase the average check. Would you agree that it is always nice to earn more from a client whom you have already attracted?
Usually, attracting a client costs a lot of money, which is why we are always looking for chances to increase our cashflow by adding more value and benefit to our client.

Why do customers choose 3D over photography? How does 3D help any business? Read in my article: Advantages of using 3D visualization and why it is important for your business.

How much exactly can you raise the average check using 3D and how do we work with partners? Usually our work brings either 10% of our services or additional profit from your own sales.

For example, let's take a simple model and its one visualization from a project from a manufacturer of engineering construction systems:


80 $. In America, such a model can be sold for $ 150.
Depends on the client, but for example this client ordered more than 50 models from us. If you count it, that's $ 4,000 with an average price of $ 80 per model from our side. The partner earns 10%, this is about $ 400. A good upsell for a website? The nicest thing is next.

All work on calculation, preparation of sales presentations, sales, client management, etc. - at ImaginusVR's side. We do everything in essence for you, and you observe and enjoy the result of the client and additional sale.

Often, our partner companies include the creation of 3D content in their services, earning the difference between the sale from their side and the cost price from our side, earning even more!

And now there are 3 cases of how we work with partners.


ISS
Our partner developed a website and a catalog for a client from Moscow. When they did this, of course they needed quality 3D content. Since we are investing in a website and a catalog, how can we use poor quality content?

For this client, we developed from scratch models based on the references that he provided us for work. Everything from model creation to rendering!


2. Security seals

Our partner had been working on video content for security seals, and the client wanted to enter the foreign market. The question is simple: when you enter a new market, what should the content be like?
Answer: ideal, beautiful, high quality. There is no chance for a large company to enter a new market with poor quality content. And of course, 3D allows you to make absolutely high-quality 3D visualizations and exactly the content as the client sees it!

3. SPK

The SPK marketing partner was working on the catalog and then again the question arose: what visualization to use against the background of this catalog?
The SPK was preparing for a large exhibition, in which they had already invested, and of course there was a question: how could we increase the number of people who would come to our exhibition?
Answer: quality content and customer service. Visualization helps with this!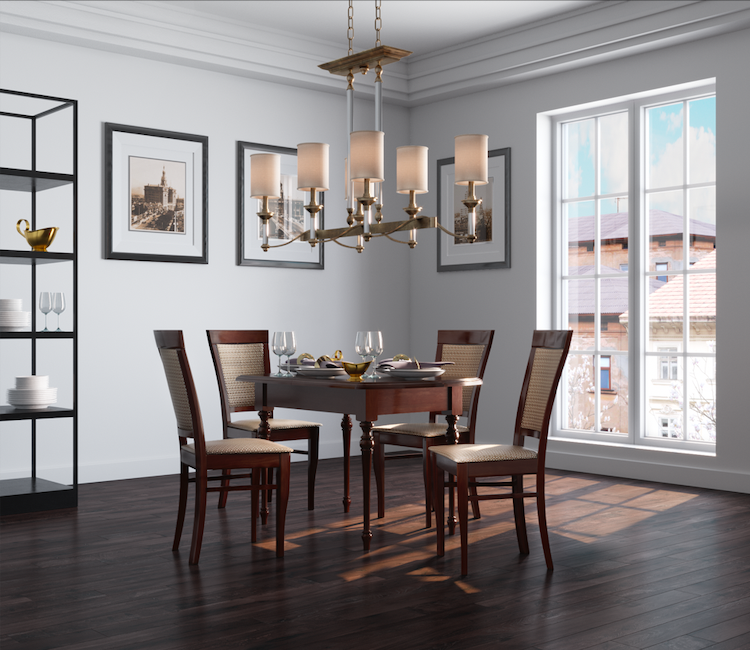 We also have a super opportunity for agencies - we pay the 10% commission fee for each recommended client not only once, but for 3 years from each client's bill. Amazing isn't it? If you have such clients for us - do not hesitate to write directly to me or here in the comments.
All these and other cases served as a basis for me to write an article on the benefits of using 3D.